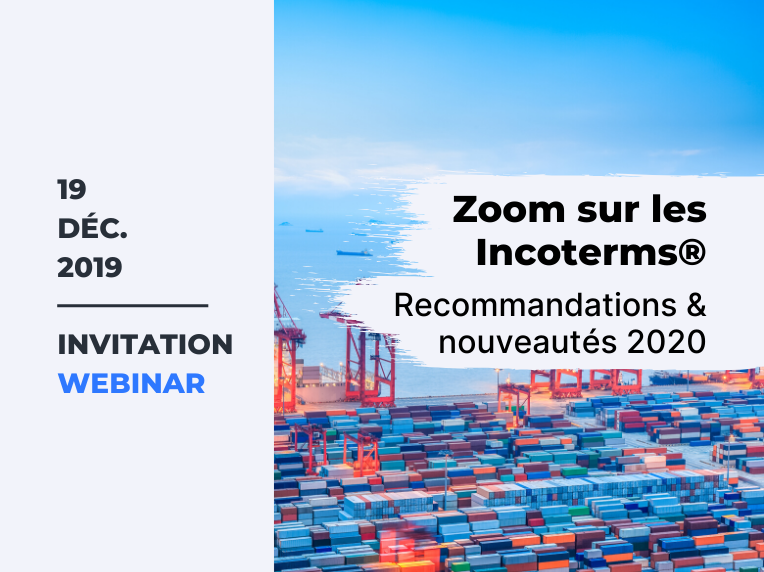 with Antoine Sébastien, expert consultant in Transport & Logistics 
1- Reminder of the Incoterms® principles
2- New features and challenges of the 2020 version
3- Subtleties and practical recommendations 
Unfortunately, this webinar has passed... But the good news is that you can access the replay by filling out the form below!
From 1 January 2020, the new Incoterms® rules governing international trade will apply. Antoine Sébastien, an expert consultant in Transport & Logistics, will reveal the behind-the-scenes of Incoterms®.
Discover future developments, learn how to make good use of them, ask all your questions and remove any remaining doubts.
Here is an article about this topic that should also interest you: Incoterms 2020: the new future benchmark for international trade