Why use TRADE.EASY, import export management software ?
PERFORMANCE
Just get better
TRADE.EASY has been designed to save you time and money
Manage your business
Have a transversal vision of your activity in real time thanks to your custom dashboard.
Make the right decisions
Make your strategic choices based on your different monitoring indicators.
Automate processes
Improve cooperation between your teams, and facilitate action management logistical.
Speed up productivity
Perform your tasks faster, become more competitive and focus on the essentials.
Increase your gross margin
By becoming more productive, you improve your gross margin.
Secure your cash-flow
Anticipate future lows and decide on the course to follow thanks to the forecast of cash-flow,.
CUSTOMIZATION
TRADE. EASY, the tool that adapts to your business
Choose a tailor-made solution for your international trading activities
See features in detail →
Customize your KPIs
Set your logistics processes
Export your customized documents
Handle authorizations based on user profiles
Use your language and your currency
Collect and gather your data in your Saas platefom
SAFETY
Your data is hosted in our private cloud located in France
We are committed to ensuring the it security of your data and the performance of our application.
Data security
Our infrastructure benefits from the latest security technologies. We have the necessary tools to protect it and therefore protect your data.
Permanent availability
Recognizing the significant impact that downtime can have on your business, we are committed to the quality of our service.
Quality of service
All services are guaranteed contractually by an SLA (service level agreement or quality of service commitment).
Resumption of activity
In case of rupture within our server Center, we guarantee a resumption of activities within 2 hours.
OBJECTIVES
Why did you develop management software for international trade?
> Pour proposer une solution web tout-en-un aux professionnels de l'import export qui souhaitent digitaliser la gestion de leur activité ;
To meet their business specificities;
To prevent them from juggling different software for their commercial management, logistical monitoring, or calculating their cash flow;
To facilitate the management of their tasks and make them simply more efficient.

TRADE.EASY is a flexible tool that helps us secure our business, improve our customer relationship and save time and money. A real asset!
Costa Bataille
Business Developer

TRADE.EASY is an innovative software that structures management for independents so that they can focus on their turnover.
Fabien Paupier
Chief Product officer at Appvizer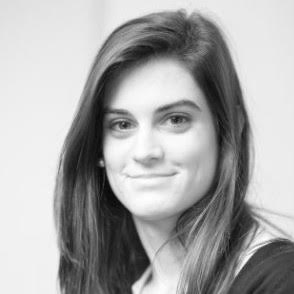 TRADE.EASY has drastically changed my life! Enough with Excel for financial management, I gain significant time; I also enjoy the generation of well-defined documents.
Albane of AUBIGNY
Logistician & Treasurer
Want to know more?
With a free and tailored demonstration, discover how to manage your international trading business with TRADE.EASY
Request a demo