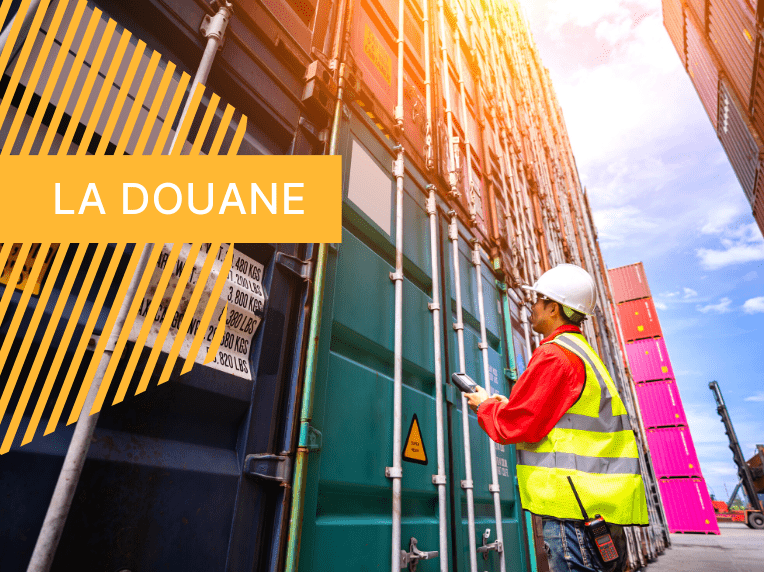 The purpose of this article is to give you the tools to ensure compliance and start optimizing your international flows, by popularizing as much as possible the sometimes technical and complex customs vocabulary.
For an entrepreneur or manager managing international trade flows, the challenge of customs management is to avoid delays, blockages and financial risks on the one hand, and to minimise the customs duties payable on the other.
We don't need to be experts in the business to understand the most important concepts and thus improve our control of our international transactions.
For a customs practitioner, a flow is 3 main pillars: Origin, Value and Classification.
If you pay attention to these three notions about your Import and Export flows, then you will have taken a step that many have not (yet) taken.
The Origin
Why are you interested in it?
The Origin makes it possible to know where the goods come from economically and thus to know some of the rules applicable to their international transport.
Knowing the country of origin of your product will mainly allow you in a concrete way:
identify certain obligations to which you are subject (e.g. anti-dumping duty according to the origin - and classification discussed below - of your raw materials),
to identify the sanctions linked to the origin of your raw materials (e.g. the Crimea is under EU embargo, your product will therefore be blocked in customs with potential penal risk),
identify the possible preferential nature of your origin and thus reduce or even eliminate your customs duties (e.g. Ukraine and the EU have a free trade agreement in force).
In concrete terms, the main risks you run if you do not control the origin of your products are the following:
ex-post adjustments and penalties by the customs authorities,
any customs offence which may result in the confiscation of the goods and a lump-sum fine,
multiplication of controls,
blocking your products in customs.
How do we identify him?
The question that comes after you realize you have to look at it is "how do you do it?".
It's getting a little more complicated but not insurmountable.
The first thing to know is not to confuse provenance and origin. Customs origin is the economic nationality of your product, provenance is the geographical origin of your product on a given flow.
The second important thing to know is that it is important to distinguish between preferential and non-preferential origin :
Preferential origin provides a tariff advantage.
Non-preferential (or "common law") origin makes it possible to determine the common tariff regime as well as all other regulations applicable to the product in relation to its origin (e.g. anti-dumping duties).
A product always has a non-preferential origin for all customs regulations and may in parallel, if there is a free trade agreement or a unilateral preference between the country of origin and the country of destination, have a preferential origin which will allow it to benefit from a reduction in customs duty.
Finally, the third thing to know is the distinction between:
products "wholly obtained",
products that have undergone "last substantial transformation".
It is thanks to these two notions that you will be able to correctly identify your origin. Explanation:
Wholly obtained" products are products in their natural state or which do not undergo any processing in another country.
A good example would be a banana harvested in Country A and shipped directly to Country B to be sold in supermarkets by the unit.
The banana in its natural state is the product: the origin is therefore Country A. The same would apply if the banana had been produced, then sliced into strips, dried and finally packaged in Country A: the dried banana (finished product) would originate in Country A.
Where more than one country is involved in the manufacturing process, it is the notion of "last substantial transformation" that determines the origin and for this reason a more detailed explanation is necessary.
There are several ways to determine substantial transformation:
the change in tariff classification of your product,
the value of the processing exceeds 50% of the value of the finished product.
The Value
This is a key financial issue. Indeed, most customs duties and import VAT represent a percentage of the customs value of the goods declared.
Why are you interested in it?
The customs value is the amount that you will report to the customs authorities in connection with your imports and exports. There are 3 main reasons to be interested in it:
Incorrect customs value may expose you to subsequent adjustments and penalties by the customs authorities, and may constitute a customs offence leading to confiscation of the goods and a lump-sum fine.
Wrong customs value impacts on the confidence that customs authorities
have in your company and can lead to an increase in the number of controls over your
operations (delays...).
A value for duty can be optimized by removing elements that can
reduce the amount and thus the customs duties paid.
A distinction must be made between the customs value on import and that on export. Both are important for customs authorities and both need to be addressed.
How to declare a reliable value?
Generally, the value for duty is based on the transaction value of the good, i.e. the price charged by a supplier to its importing customer. This is generally what happens when there is an international sale.
In the case where there is no sale (e.g. transfer of stock or where the sale did not take place on export), you can rely on other calculation methods to justify the value for duty. The general idea is that the declared value must include all costs related to the production, transportation, and insurance of the goods to the border.
The value for duty of your goods may be adjusted because your transaction value may contain items that you can legally deduct. To do this, you need to make a precise analysis of your flow to identify possible optimizations.
The most common items to be subtracted are as follows:
costs relating to post-import work,
transport and related costs after introduction of the goods into the territory,
duties and taxes related to the importation or sale of the goods,
reproduction rights,
commissions on purchases,
interest for deferred payment.
However, it is important to note that you may also need to add items to your transaction value to justify the value for duty of your product. This is particularly the case when the importer has paid separately for insurance and transportation costs related to the transaction.
Similarly, in the context of transactions between companies in the same group, the transaction value may be called into question whenever it is influenced by the relationship of dependence between the parties, i.e. when it does not reflect a market value.
As you can see, this is a very specific subject for each feed. You have to think about setting its customs value each time, and not neglect the possible optimisations that can represent significant financial gains.
The Tariff Ranking
A little history before we get into the subject.
The World Customs Organization has a Harmonized System (HS). It is a globally applicable goods description and coding system consisting of 6 digits (applicable in 195 countries). Then each economic zone adds specific codes to it specifying the rules applicable to their zone.
For example the European Union recognizes 6 digits (HS) + 2 digits (NC) + 2 digits (TARIC)*.

Why are you interested in it?
Tariff classification allows companies to know a lot about their obligations when entering an economic zone. It provides all the following information associated with your product:
rates of duty,
commercial policy measures (such as tariff suspensions, anti-dumping duties, quotas),
safety standards,
sanitary, phytosanitary or other formalities,
prohibitions or embargoes,
impacts related to the Common Agricultural Policy (CAP),
domestic taxation.
In short, if your product's tariff classification is correctly identified, you will be able to know all the implications of your product when entering an economic zone. It is important to know your duties to avoid problems with the customs authorities.
For your information, a bad tariff classification of your product could be sanctioned. Sanctions depend on a precise analysis of the situation where the customs authorities will ask questions about intentionality, in particular to characterize a criminal offence. Beyond that, the sanctions can be heavy of consequences taking into account the possible additional duties and the penalties and interests to be paid.
How do you determine the correct tariff classification for your products?
The tariff classification of your product does not happen by chance, far from it.
Indeed, it has to be assessed on the basis of the components, the end use and the criteria set out in the classification rules of the World Customs Organisation. The tariff classification of products changes regularly, so it is necessary to keep a regulatory watch on your products in order to adapt your processes accordingly.
One important point needs to be clarified. Tariff classification can also be a vector of competitiveness. Indeed, you can ask under eligibility criteria of your products to change their tariff classification, and thus potentially benefit from less severe constraints or lower customs duties.
To determine the tariff classification of your goods, it is therefore preferable to use technical expertise to be certain of its conformity, but also to benefit from the most favourable tariff heading in each jurisdiction.
The customs trick would be to request Tariff Information.
Binding (RTC) to secure your classifications (for a period of 3 years in EU). But this is another specific topic that will be developed under another heading.
Conclusion
As you have seen, taking an interest in the 3 pillars of customs for an international trade operator allows you to protect yourself from the main risks linked to the passage of customs, but also to identify customs as a tool for commercial competitiveness and not as an onerous constraint.
To go further on the analysis and optimization of your flows, turn to our partner Compliancy :
---

Zoom on our partner Compliancy
With its community of independent experts, Compliancy assists companies in securing and optimising their international flows of goods. It favours responsiveness and offers a rapid response to your needs with experts specialising in your operational issues by sector of activity. Read more >