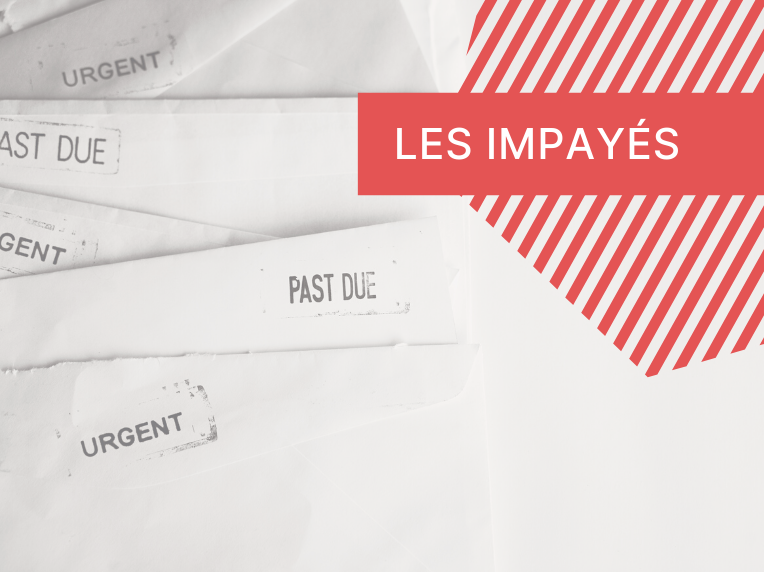 Doing international trading requires great rigour and a true sense of commerce. However, even if you have these qualities, you are not immune to certain unforeseen events, such as problems related to the transportation of goods or difficulties encountered with your customers or suppliers. These cases, if mismanaged, can be a waste of time and therefore money. In particular the management of unpaid invoices from your customers.
Indeed, it is common to see some customers not paying their suppliers. This is a major problem because it blocks the whole supply chain: if the supplier is not paid, he too will have difficulty paying his own suppliers.
In addition, trading companies need to pay particular attention to cash peaks and troughs that can undermine their development. So, how do you deal with delinquencies?
1. Be careful: information, credit insurance, down payment and factoring
Better safe than sorry. As the saying goes, be sure to ask about your clients to find out if they are safe and do not pose a risk to your company. Indeed, there is a lot of information that you can ask for or collect beforehand, it would be a shame to deprive you of it.
The first step to remove preconceptions is to establish direct contact with your customer: at best a physical appointment, or otherwise a telephone exchange. Thus, you get a first idea about it, and you begin to build a relationship of trust.
Find the right information
Then, it is important to collect legal information about it, such as the Siret number if it is a French company, or the equivalent if it is a foreign company. The most important thing is to find as much of this type of information as possible, because the more information there is, the more credibility your client will have. To do so, you can find out about sites such as infogreffe.fr or company.com.
Credit insurance, a practical service
Then, to protect yourself against any risk of non-payment, you can use credit insurance companies such as the Coface or Euler Hermes. It is a solution for managing your receivables that protects you from any risk of non-payment. It is a service that integrates three tools:
Information on the financial solvency of your customers and prospects,
Collection of overdue payments,
Compensation for secured claims.
The advantage of credit insurance is that you protect yourself against non-payment and thus against a possible shutdown due to non-paying customers. The flip side of the coin is that your profitability will be reduced by the cost of this insurance.
The down payment as a sign of commitment
Another important point, if you want to make sure your customer is committed, you can ask for a deposit. Indeed, this down payment is a clause which conditions your service beforehand. But be careful of the prices you offer. For example, if your down payment is 50% for a very large contract, you risk scaring the customer away and losing the sale. If the amount of your benefit is high, it will be preferable to offer several instalments to facilitate the payment process.
Factoring, for difficult cases
Finally, if you want to protect yourself against any risk of non-payment, you can also factor with a specialised credit institution: the factor. Banking institutions such as Societe Generale, BNP Paribas or else HSBC offer this service. The latter solution consists of assigning your claims to a financial institution, called the factor. In exchange for this assignment, the financial institution pays you a part of the amount of the assigned invoices. Thus, factoring makes it possible to free oneself from collection problems, as it is the factor who is in charge of it once the receivable has been assigned. Factoring should only be used when there is an immediate cash flow problem or for customers who always pay late.

2. React: reminders, postponements, requests...
Now, if your client still doesn't deign to pay you, don't panic, there's always a solution. 
The relaunch, the first essential step
The first is simply to call or email him again to remind him of the bill that is waiting to be paid. Very often, it only takes two or three reminders for him to pay you, this being due to an oversight on his part. 
Tip: To know who to relaunch and when, know that TRADE.EASY offers a smart to do list reminding you what to do for your customers and suppliers. Moreover, thanks to the "customer follow-up mail" function, you can follow-up your customers by mail directly from TRADE.EASY.
If your customer tells you that they are unable to pay you on time and that you owe money to your suppliers, try to make arrangements directly with them to defer payment. Often the relationship one has with one's suppliers is one of long standing and therefore of trust.
Tip: For visibility on your cash flow, the cash flow statement and aged balance in TRADE.EASY allow you to anticipate cash peaks and troughs, but also to see who you owe money to and who owes it to. This will enable you to deal with the right people at the right time.
Finally, if you still can't get paid, there are two more radical solutions. Only the latter require taking steps that can be time-consuming and costly.
The application for an order for payment
The first is to apply for an order for payment, i.e. you go to a bailiff to start debt collection proceedings, or to a judge to apply for an order for payment. There is no minimum amount required to initiate such proceedings. It's a quick and inexpensive procedure. However, it cannot force your client to pay because your client can object to this request. 
The subpoena
If the application for an order for payment is unsuccessful, you will have to make a subpoena for your client to appear before the judge to be ordered to pay the amount due. However, this procedure is longer and more expensive and is therefore more suitable for resolving a dispute through the courts when the positions of the seller and the buyer are irreconcilable.
Of course, we hope it doesn't come to that! Therefore, take all the measures announced previously to avoid these disputes and deal in peace of mind.